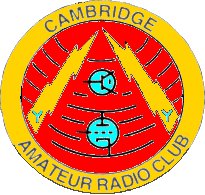 Cambridge Amateur Radio Club, Information



















---
Club Information and Executives

President: Dave Lott VE3BHZ           Vice President: Scott Buell VE3ANT

Treasurer: Fraser Cooper VE3FC             Secretary: Gerry Allen VE3NXV

Newsletter Editor: Dave Lott VE3BHZ

Member at Large and Club Historian:
Mike Pap VA3MP

Call Custodians: 
VE3SWA                         VE3SWR 
Fraser Cooper VE3FC            Tom Franks VE3MAH

Past President
Clarence Fatt VA3CF

Our meetings are held at 8:00pm on the second Monday of each month, Board Room 
Preston Memorial Auditorium (Bishop St at Hamilton St) 
No meetings in July or August.  Visitors are always welcome.

Club Net on the VE3SWR repeater 146.790 Mhz every Wednesday at 2100R.
		
---
Last Updated on January 15, 2011
Copyright © 2010, Tony van Roon VA3AVR, CARC.
ALL RIGHTS RESERVED.