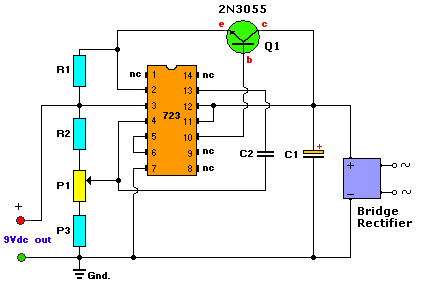 Stabilized 9 volt Power Supply





$19.95





"Build this little project with only a handful of parts."




For the complete article, please [Click Here]

Features:

Easy to construct; good learning project for beginners.
Uses easy-to-get 2N3055 power transistor as current booster.
There is no printed circuit board at this time; parts only.
Can easily be constructed on a piece of vero or perf-board.

Note: The following is available from: 
      Tony van Roon
      1043 Langs Circle
      Cambridge, Ontario
      Canada - N3H 5E6	

		Copyright © 1995 - Tony van Roon