Free Download Target 3001 V13 PCB-POOL Edition
Target-3001.comTARGET 3001! is a CAD-/CAE-software for PCB design. The integration of the schematic-, simulation- and layout data into one user interface, and the integration of these data into one file is revolutionary to the work of the design engineer. The aim is a short time-to-market of your products abandoning internal conversion struggles.
The TARGET 3001! Wiki intends to give information on TARGET 3001! It assists you to get started immediately. It shows you how to deal with common tasks, gives you helpful information and points at new important features.
TARGET 3001! itself consists of schematic, mixed mode simulation, contour autorouter, autoplacer, PCB layout, 3D view, basic EMC check, front panel layout. It provides manufacturing data for production processes of all industry standards.
---
Screenshoot: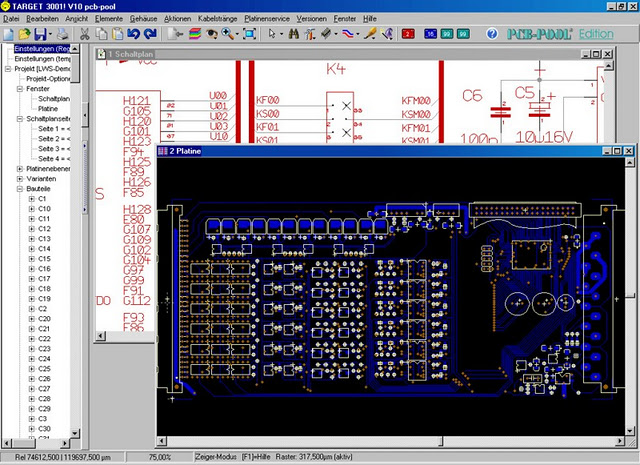 ---
Author:
Ing.-Büro FRIEDRICH
Website:
http://www.pcb-pool.com/
License:
Freeware
File Size:
29.6 Mb
---
Free Download